HirePotential was Founded in 1999 with a Dual Vision:
To build strategic relationships with businesses providing a consultative, seamless approach to assist in meeting government compliance, diversity initiatives, staffing requirements, training and inclusion for people with disabilities. 
To be the bridge to empower and support companies in succeeding in the recruiting, hiring and accommodating talented people with disabilities, the aging workforce and our veterans with disabilities in corporate and government jobs.
Our Management Team
HirePotential's management team of workforce consultants have significant experience in the inclusion of people with disabilities in the corporate world. We are experts at understanding the needs of corporations in disability inclusion and compliance.  As a result of our specialized knowledge of disability we have developed a proven model that has helped hundreds of companies place and accommodate hundreds of applicants.
We bring more than 25 years of experience to the services we offer.  Through our collaboration, we've developed innovative solutions that bridge the gap between corporations and people with disabilities.
Our Expertise
HirePotential can provide you with a step by step process to help you achieve your goals. We can assist you with:
Meeting OFCCP disability compliance directives
Disability related EEO issues
Technical accommodation requirements
Web accessibility, testing and remediation
Recruiting and reporting
Practical, result driven training
Disability consulting
Gap analysis

The Bottom Line
Hire Potential will help you earn a significant return on investment and minimize risk by delivering expertise in expanding your reach of qualified talent, training your staff, guidance in compliance and risk management, web accessibility tools, and providing solutions to retain current employees that may acquire a disability.
Learn More
Learn How Our Corporate Solutions Can Minimize Your Risk
Learn About Our Training for Recruiters and Hiring Managers

Contact Us today at 888-590-8808 or info@hirepotential.com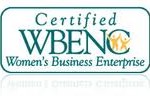 HirePotential is a WBENC Certified, Women Business Enterprise