Not Confident in Disability Compliance?
– We Can Help!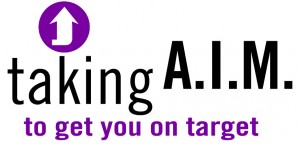 In an effort to assist government contractors with compliance on the new 503 regulations, HirePotential has developed – Taking A.I.M. Disability Audit Service.
If you are:
Not Confident with Compliance on New Regulations for Disability
OR
Currently in an OFCCP Audit
Scheduled for an OFCCP Audit 
In need of a proactive Self Audit
HirePotential can help you uncover problem areas and provide implementation solutions for immediate results and long term, sustainable success.
In the 2013, Top Ten OFCCP Violation Report show3 three of the ten are disability related. They are:
Outreach/Recruiting – Training
Reporting and Self Identification
Accommodations – Online Recruiting System Accessibility
Our Taking A.I.M. OFCCP Disability Audit Service will provide:
A – Assessment of Systems and Processes
Accessibility – Online System and Process
Accommodation Process
Training – Recruiters, Hiring Managers and Support Staff
Outreach Recruiting Plan
Reporting
I – Implementation of solutions based on the Assessment Findings
M – Maintenance and Sustainable Solutions
Website and Software Testing
Procurement for Third Party Accountability
Disability Expertise in Recruiting, Hiring and Accommodating
Training – Live Webinars, e-Learning's, on-site, DIY
Bottom-line Hiring Incentives
 If You Are In Need of Assistance, We Have an A.I.M. Rapid Response Team Available to Assist You!
About the Taking A.I.M. OFCCP Disability Audit Service:
We will assess your online recruiting tool for accessibility –

Rapid Response Available

We will review your accommodation process for recruiting and hiring people with disabilities – Rapid Response Available
We will provide one 90 minute HRCI Certified Webinar to your recruiters and hiring managers to teach them how to properly interview, accommodate and position people with disabilities
We will assist you on how to increase the number of applicants that will self identify
At the end of the audit we will provide step by step recommendations for implementation and process management solutions. We can provide the implementation for recommendations found in the audit if needed.
Call HirePotential Today! 888 590-8808 or Email us at info@hirepotential.com