Web and IT Accessibility Solutions – 508 Compliance
The Facts
One in five Americans lives with a disability.   This includes Veterans and the aging baby boomers. The numbers are on track to bring this population to one in three.  We have an aging workforce, we have a growing disability population, more people are using computers, software and the internet.
Did you know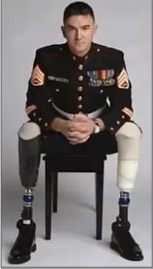 The spending power of people with disabilities is $175 Billion?
Your online recruiting system could be putting you at risk?
By 2020 the number of people 55 and older will increase by 73%?
There are 54 milion people with disabilities and growing?
In California, under the UNRUH Law, all public websites have to be accessible?
The federal government under the ADA, ADAAA is looking at changing the law to increase web acccessibility standards to all public websites?
Ask yourself
Do you know if ALL people with disabilities or limitations can access:
Your website; your workplace applications; your training; your products and services;  your school, college or university; your CRM and your online recruiting process?
Get in the Know
Doing business today includes building a website, using web based applications and software applications that everyone can use. Whether you are recruiting candidates, assisting employees, teaching students, selling products and services or providing information and training it is import and critical to your business that EVERYONE is able to access the information. We offer a variety of services to solve accessibility issues, expand your reach and keep you in compliance with Federal Section 508.
Our Website and IT Accessibility Solutions
Website & Software Application Testing for 508 Compliance
We can test your website or your web-based applications provide you with a report on the accessibility standards you wish to achieve for 508 compliance and global markets. Our testing includes W3C/WAI Priority 1, 2, and 3 and WCAG A, AA, AAA.
Job Applicant Tracking System Assessment
Some job candidates use assistive technology or have other limitations. For them, submitting their resumes only works if your website is accessible. We can test the navigation from your home page to submiting a resume. Our report findings includes:
Assessing your online recruiting process from home page to submitting a resume
Identifying problem areas and providing solutions
Manual checks with assistive technology (screen reader, voice activation, magnification software)
A one hour conference call on Q&A of findings
Provide a sustainable repeatable solution to those problems to meet Section 508 Compliance and accessibility standards
Provide you with guidelines to a web accessibility strategy
Voluntary Product Accessibility Template (VPAT®)
We'll help you refine your VPAT processes and drive the VPAT model with our partners in industry and government. Our VPAT services includes:
Targeted government customer input
Response flowcharts
Template-based response
Remediation of Documentation
Complaince Software Testing Solution
Remediation of Documentation for 508 Compliance
We review all kinds of documents for accessibility, including forms, brochures, product sheets, and annual reports. The process is simple: send us your PDF and we'll reply with a quote for services. Once we have your approval, we'll ensure the document meets accessibility standards.
508 Compliance Software Testing Solutions
Achieve greater market share by meeting 508 compliance and global web accessibility standards. Following WCAG and Section 508 regulations is smart business – and it's required in many countries and  by the federal government in the U.S. Our software automates and enforces compliance and risk management. Our software includes:
Site scanning
Accessibility requirements for Section 508, WCAG A, AA, AAA, Priority 1,2 and 3, and Common Look and Fell (CLF)
Monitoring third party vendors
Implementing a repeatable testing process
Integrating with SharePoint
Meeting XML Accessibility Guidelines (XAG)
Audting and measuring progress
Establishing baseline and formulating a plan
Protect yourself from costly litigation and loss of potential business!
What are HirePotential's Clients Saying?
Hire Potential provided us with expert ADA compliance auditing services for several of our college's web-based systems. They identified and documented our compliance gaps, consulted us on how to best close those gaps, and provided us with tools to help us maintain compliance. Our success in resolving our compliance issues would not have been achieved as well and as quickly without their assistance. I highly recommend Hire Potential to other colleges and universities seeking help with identifying and resolving their ADA compliance issues. Jeff Kissinger,Senior Project Manager, Grand Rapids Community College
Request a demo today or call us at 888-590-8808 or email at info@hirepotential.com
[contact-form-7 id="406″ title="Compliance Software Testing"]